Holiday in Eggental, summer holiday in Deutschnofen
Experience the fascinating mountain landscape in Eggental with the majestic Dolomites in the heart of South Tyrol!
Leisure-time opportunities in Deutschnofen and in the Eggental hiking region
In the near vicinity you will find a mini golf course and tennis court, a fitness centre and bowling alley, a riding stable, walking and hiking paths, as well as mountain routes for every degree of difficulty.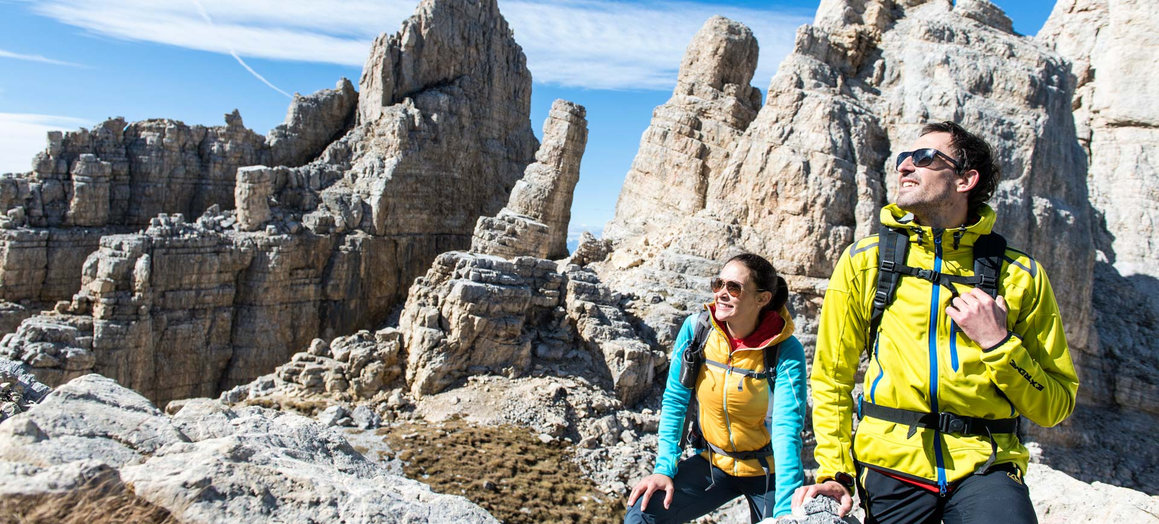 Hiking tips and guided hikes in Eggental
The Bletterbach Gorge, South Tyrol's very own Grand Canyon
Panoramic loop road to St. Helena in Deutschnofen
Sunset on the Weißhorn, a fantastic experience

Mountain biking
Deutschnofen is also suitable for shorter and longer bike tours. You can explore the Eggental bike region on both mountain bikes and racing bikes.
For golf players
The 18-hole golf course at Petersberg can be reached in 15 minutes by car.
Village life
You will find various restaurants in the village of Deutschnofen (Tyrolean cuisine, fish or game dishes, as well as Italian specialities) and pizzerias. Or try the home-made food on a rustic farm for a change, to be highly recommended. In addition, Deutschnofen also has grocery, souvenir and sport shops.
Culture & places worth seeing in South Tyrol
The favourable location of Deutschnofen makes it possible: Numerous places worth seeing in South Tyrol can be quickly reached by car or bus. With 300 days of sun per year, holidaying on the southern side of the Alps is just better! The nearby Maria Weißenstein (Madonna di Pietralba) place of pilgrimage, the well-known Karersee (Lago di Carezza), the Ötzimuseum and the famous fruit market in Bozen (Bozano), the gardens of Trauttmansdorff Castle and the thermal springs in the spa town of Meran (Merano), or Gardasee (Lago di Garda) are worth an excursion.